Antoni & Alison Celebrate 25 Years
Creative partnerships.
Simon and Garfunkel. Lucy and Desi. Sonny and Cher.
They rocked while they lasted, but they inevitably burned out.
And then, there are the ones who makes it look easy…
London based designers Antoni Burakowski and Alison Roberts of Antoni & Alison just celebrated their line's 25 year anniversary, and their work shows no signs of slowing down.
Their dresses rock, year in and year out. Beautiful patterns, impeccably made, universally flattering, and wittily designed… There's no mistaking their pieces for anyone else's. Their joint vision is singular and uniquely special.
And everyone in the know, knows it. Their incredible body of work has been archived by the Victoria and Albert museum, and they've opened the last two London Fashion Weeks.
I got to sit down and talk with the charming Antoni Burakowski at Premiere Classe last season.
What a treat!
He told me the story of how the line started and has evolved, about this season's collection, 'New Work', about his and Alison's joint creative process, and about the awkward relationship between art and fashion.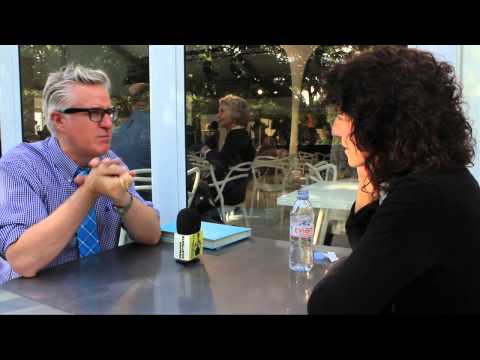 The full audio interview is available below or on iTunes
Next time you're in London, check out their latest venture - Ye Olde Worlde Super Modern Tea Room, a brand new tea and coffee boite on the top floor of their shop. They've even designed their own tea service… I'm dying to see!
So Happy Anniversary, Antoni & Alison!
Thanks for keeping it together – you're an inspiration to us all.
For more info, go to www.antoniandalison.co.uk
Listen to the interview here:
Podcast: Play in new window | Download