Feelin' like a LIBERTINE
Friday and Saturday's spring-like weather here in NYC has made me hungry for the real thing. I'm sick of bundling up — I want slippery fabrics, flower prints, and colors galore.
And when I dream of all that spring has to offer, I think of the springiest collection I saw last season — the ever-awesome LIBERTINE.
I've been a fan for years, but somehow this season's collection hit me like a ton of bricks -
It actually made me yearn for high school!
I was transported back to my old Betsey Johnson layers, to too many bracelets, to fucking around and smoking cigarettes between classes and being a senior in that last month before graduation…
Want a fix? Come along for the ride: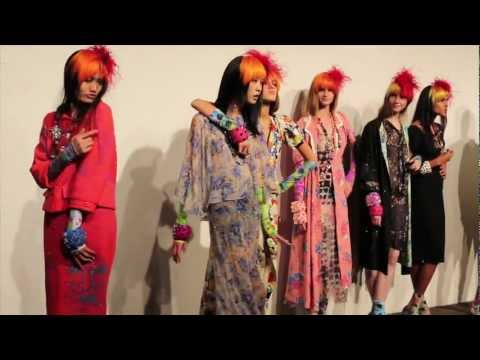 I left that show buoyant. Exhilarated!
Sigh…
Guess I'll just bide my time til the weather snaps for real.
Soon! Please!!